Founders Week Celebrations 2018
September 11, 2018
Legacy and Innovation
Join us for our Founders Week Celebrations!
New Brunswick Theological Seminary invites you to join us in celebrating 234 years of educating those whom God has called to ministry in Church and Society and strengthening communities through transformational, public ministries. This three-day commemoration is an opportunity to engage with our NBTS family and friends as we reflect upon our history, enduring mission, and sustaining vision. Please join us and discover with us how legacies live on and give birth to continual calls to action for the NBTS community – trustees, alumni, students, faculty, staff, and contributors – to participate in the institution's strategic priorities and trajectory into the future. 
Events are scheduled for Wednesday, Oct 3, Friday, October 5, and Saturday, October 6, 2018.    Scroll down for information about each day.
The Spirit in the Struggle Against Nazism
NBTS is proud to host a brilliant author who has published an outstanding book focused on Christian resistance to Hitler.  In addition to the reading, stunning black & white images of Anti-Nazi resisters from the White Rose Foundation in Munich, Germany will be on display.
With You There Is Light:
Based on the True Story about Sophie Scholl and Fritz Hartnagel.
by Alexandra Lehmann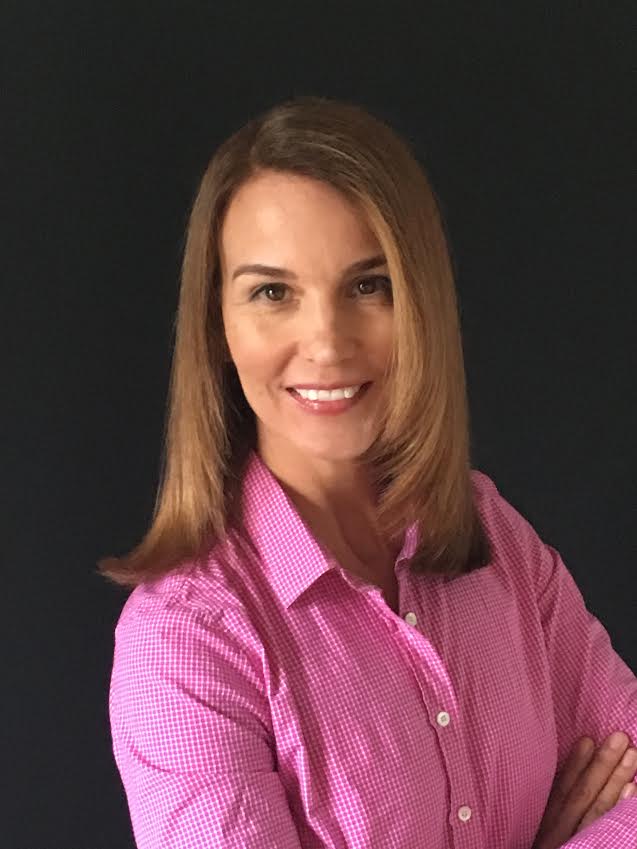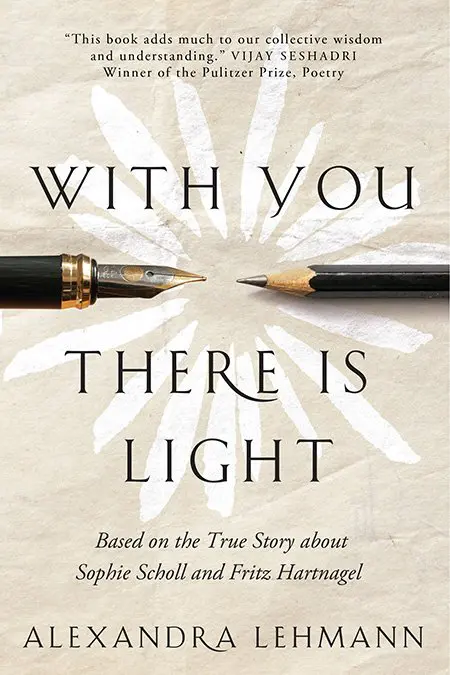 "Trapped in Hitler's Army, Officer Fritz Hartnagel (1917-2001) wrote to Sophie Scholl (1921-1943) about SS atrocities. With this first-hand information, Scholl, her brother, Hans, and their friends formed the White Rose student opposition in Munich.
Today they are some of the best known figures of the German Resistance during World War II.
Told through letters translated for the first time, With You There Is Light reveals how two remarkable individuals on opposite sides of war inspired one another to act against a murderous regime.
Theirs is also a true love story."
Praise for the book:
"Alexandra is a superb writer, imaginative, insightful in her use of language, and possessing a real constructive imagination. She knows how to set up multiple narratives and voices, and how to move fluently between them. Her concerns are always serious, but she has a way of composing seriousness so it rests in a kaleidoscopic consciousness, and moves and changes and flashes many colors. Her long term project, about Christian resistance to Hitler, embodied in the figure of the German activist Sophie Scholl, is a model of how the literary and historical visions of experience can be properly blended. She has pursued this complicated and moving story with remarkable persistence and diligence, and this book will add much to our collective understanding and wisdom." —Vijay Seshadri, Director of Narrative Nonfiction, Sarah Lawrence College, winner of the 2014 Pultizer Prize in Poetry
"[Alexandra] Lehmann offers a historical novel based on the true story of young, Christian anti-Nazi activist Sophie Scholl.…Lehmann uses well-researched details and imagery and a variety of narrative voices to create vivid portraits in this novel. Readers witness the lives of both civilians and soldiers that opposed the Nazi regime….The story of a young couple in love during wartime also unfolds gracefully….A poignant story that's full of historical insight." —Kirkus Reviews "Alexandra has substantial knowledge of the facts about Munich's student resistance group. More impactful, however, is how her powerful narrative brings the facts to life. The story of how Sophie Scholl learned first-hand about Nazi atrocities on both fronts from Officer Hartnagel provides not just a vital historical account, but an essential understanding of the German experience during World War II." —Nicholas von Moltke, grandson of Helmuth James Graf von Moltke (1907–1945), founding member of the Kreislau Circle Resistance Group and executed by the Nazis for treason
"Alexandra Lehmann dealt intensively with the history of German resistance, spoke with eye witnesses, and relied on primary archival material to write a work of historical fiction. The White Rose Foundation is grateful that With You There Is Light will help keep the memory of resistance alive." —Hildegard Kronawitter, Director, White Rose Foundation, Ludwig-Maximilians University, Munich, Germany
About the author: 
Alexandra Lehmann received her Bachelor of Arts, cum laude, from the State University of New York at Albany in Political Science and German. Her German fluency is born of heritage and studying Germanistik at universities in Wuerzburg, Braunschweig, and Munich.​​ After nearly a decade of working in New York City as a copywriter and in Munich as a translator, Alexandra continued her Masters of Fine Arts in Nonfiction Writing from Sarah Lawerence College in Bronxville, New York. She completed her graduate thesis under the guidance of Vijay Seshadri. It compared the letters and diaries of Sophie Scholl and Anne Frank. Yad Vashem in Jerusalem requested a copy for their research library.
With a Fulbright Scholarship, Alexandra began archival research in Germany for "With You There Is Light." She won a fellowship to the Wesleyan Writers' Conference and has guest lectured on German Resistance history at Sarah Lawrence and Mt. Holyoke Colleges, Fairfield University, St. Paul's German Church in New York City, and Western Connecticut State University.
In 2017, Alexandra began working with the White Rose Foundation at the University of Munich bringing its traveling exhibition to the United States.
She works as a writer and lives in Connecticut.
---
3:00 p.m. – 5:00 p.m.
The Reformed Church Center presents:

"Send Them, Apostles": NBTS As the Birthplace of RCA Missions

See below for program description.

(Mast Chapel) (Scroll down for video)

The Zwemer Diaries – release of historical reprints of Samuel Zwemer's diaries; Zwemer was one of the first 19th century RCA missionaries to the Middle East.

Campus Tours (Lobby)

6:00 p.m. – 7:00 p.m.

Community Reception  (Hageman Hall)

7:00 p.m.

Sankofa Service of Worship   (Mast Chapel) (Scroll down for video)

Welcome from Deans and Advancement
Sermon by President Micah L. McCreary
Guest Psalmist
Announcement re: upcoming Alumni Awards
1784 Donor Honorees
---
---
Program Description: Send Them, Apostles': NBTS As the Birthplace of RCA Missions
Remembering New Brunswick's Role in Making Missionaries!
Send them, apostles! Heralds of your cross,
forth may they go to tell all realms your grace;
inspired of you, may they count all but loss,
and stand at last with joy before your face.
—Denis Wortman, 1884
These words are part of New Brunswick Theological Seminary's "school song," the hymn written on the occasion of its centennial in 1884. The creation of the main student governing group at the Seminary, now called SSIM, was as the Society of Inquiry into Missions in 1812. The Bussing Museum, housed in Sage Library, was begun as a collection of artifacts sent from missionaries in the field to seminarians to encourage them to join in spreading Christ's Good News to every land.
On Friday, October 5, from 3:00 pm to 5:00 pm, as part of the Seminary's Founders Weekend, the Reformed Church Center will host "Send Them, Apostles: NBTS as the Birthplace of RCA Missions". Three scholars will look at origins and effects of the school's missionary fervor. Someone who has been working in the mission field will help us consider the future of missions in the RCA and beyond, so we might all reflect on how this cradle of missions can cooperate with the larger church in this work.
| | |
| --- | --- |
| | John W. Coakley is L. Russell Feakes Professor of Church History emeritus at NBTS and one of the pre-eminent living scholars of John Henry Livingston, founder of this school ad "Father of the Reformed Church in America." He will look at "What Does It Mean to Say the Gospel Will Triumph?: John Henry Livingston on Missions." |
| | John Hubers (NBTS 1982) is an RCA pastor of congregations in the US and a global missionary who pastored three congregations in Bahrain and Oman and supervised RCA missions in the Middle East and South Asia. He recently accepted an invitation from Mekane Yesus Seminary in Addas Ababa, Ethiopia, to restructure and teach in their Muslim/Christian relations program. He will present "An Unexpected Harvest: Zwemer, Cantine, and What They Have Wrought." |
| | Derrick Jones is the supervisor of RCA mission in Africa and Oman. He has served in this role for over ten years and is passionate about holistic mission principles, partnerships and opportunities that advance the missio Dei, and he will be sharing a Vision for Twenty-First Century RCA Missions. |
| | Eri Kitada is a third-year doctoral student who studies Women's and Gender History and US History at Rutgers University. Her presentation, "Rutgers Foreign Missions and the Scarlet and Black Project", discusses the ties of Rutgers students and alumni (many, if not most, NBTS graduates) to foreign missions and the Scarlet and Black Project, an effort to explore the African-American and Native American experience at Rutgers. |
This program is free and open to everyone. Responses to jbrumm@nbts.edu are welcome, but not required.
---
The annual Underwood Lecture & Symposium
organized by the Horace G. Underwood Center for Global Christianity, NBTS
(Mast Chapel)
9:00 a.m.: The Underwood Lecture
Liberating Missions: A Model for the 21st Century
Keynote Speaker – Rev. David Goatley, Ph.D
Rev. David Goatley, Ph.D
Research Professor of Theology and Black Church Studies and Director of the Office of Black Church Studies at Duke University
Professor Goatley is a constructive theologian whose scholarship and practice is at the intersection of ecclesiology, missiology, Black Theology and leadership strategy. A globally recognized missiologist, he emphasizes cross-cultural experiential learning with indigenous communities to deepen understanding, broaden horizons, and strengthen Christian discipleship and leadership formation through his 21 years of service as the Chief Executive officer of the Lott Carey Baptist Foreign Mission Society.  He also worked for the Baptist World Alliance and the World Council of Churches. Goatley is editor of Black Religion, Black Theology: Collected Essays of J. Deotis Roberts (2003) and authored Were You There?: Godforsakenness in Slave Religion (1996, 2007), A Divine Assignment: The Missiology of Wendell Clay Somerville (2010), and Missions Is Essential (2011).
10:00 a.m.: Symposium on Global Christianity
Panel Moderator:

Dr. Terry Ann Smith., Associate Dean of Institutional Assessment & Assistant Professor of Biblical Studies, NBTS26 years experience of service to Lott Carey Missions
Panel Participants:

Dr. Angelita Clifton, associate minister at Fountain Baptist Church in Summit, N J, serves in several Trauma Informed ministerial initiatives, at the Edna Mahan Correctional Facility for Women, Northern State Prison and the Morris County Jail.  As 2nd Vice President of Lott Carey Women's Department, she empowers churches to mobilize their efforts against human trafficking, both domestically and abroad including Ghana, Greece, India, Israel, Italy, Jordan, Ethiopia, and South Africa.  She presented the Lott Carey Ministry Model at the United Nations in 2014.

Rev. Gregory Jerome Jackson, Pastor of Mount Olive Baptist Church in Hackensack, NJ where he has labored for nearly 35 years presently serves as the newly-elected President of the Lott Carey Baptist Foreign Missions Convention. He also serves as part of the Baptist World Alliance and the Baptist-Islamic Taskforce and is the Moderator of the New Brunswick Theological Seminary Board of Trustees. He is the President of the Hackensack Fellowship of Black Churches.

Dr. Jacqueline E. Madison-McCreary, Pastor of First Baptist Church in Piscataway, NJ and Learning Coordinator with the Lott Carey Foreign Mission Convention's Thriving In Ministry Program which is designed to support women pastors and young adult pastors to strengthen their personal and contextual intelligences that can lead them to thriving in ministry.

 

She also completed the Pastoral Excellence Program with Lott Carey where she spent time partnering with and learning from pastors in Guyana, Jamaica, South Africa, and the U.S. through mission immersion experiences.

 
---